Amazing Grace Ranch
Welcome to Amazing Grace Ranch, we are a family owned horse ranch, concentrating on breeding high caliber Performance Horses. Rick and Jalinda Covey have been developing their ranch and breeding program from the ground up and have shown that with hard work come great rewards.
Jalinda served as an NCHA show secretary for 18 year which taught her the importance of a great pedigree. Jalinda's experience with horses and her keen eye for spotting talented offspring led her to purchase World Champion AQHA Stallion Tomcat Chex. Tomcat Chex has laid down a foundation for a successful breeding program, fulfilling a lifelong dream for Rick and Jalinda Covey. Raising some of the best Performance Horses in the world, Tomcat Chex's legacy lives on through his innate ability to stamp his offspring with his incredible mind and athleticism.
Tomcat Chex is a leading sire that has produced champions in Cutting, Rein Cow Horse, Reining, Roping, Barrels, Halter and Trail to name a few disciplines. He has sired a APHA World Champion and the NRCHA Intermediate Open Futurity Champion.
Jalinda and Rick have put a lot of thought into their ranch and it is displayed in the attention they provide for their horses as well as the ranch they have built and preserve meticulously.
Amazing Grace Ranch offers Equine Reproduction Services such as breeding, foaling, and year around mare care.
THE PURCHASE OF TOMCAT CHEX
Bred by Erenberg, Tomcat Chex was purchased by Jalinda and Rick Covey, Dixon, Calif., in November 2003. The yearling stallion had been consigned to the PCCHA Futurity Sale by Erenberg. "We bought him through the 2003 PCCHA Sale in Burbank the last year the Futurity was held there," reminisced Jalinda. "He was a long yearling and the only High Brow Cat in the sale."
Jalinda said that the sale took place just before all the High Brow Cats started winning and she just loved the way he looked – and especially loved the bottom side of his pedigree. "He had great bone, and everybody was looking at him," said Jalinda. "Jeff Oswood was representing him and at the sale and he was out of the stall more than he was in the stall. They had people so serious that they had him x-rayed."
However, even with the stallion receiving all that attention, Jalinda was able to buy him. "It was truly a God-send that we got this horse because we don't have the kind of money that a lot of people have to spend," said Jalinda.
As fate would have it, the owners of the stallion Playboy Perfecta were offering an incentive purse for his offspring at the PCCHA Futurity and Jalinda was showing one. "I had a horse that Russ Elrod competed on in the Open and I rode in the Non-Pro," said Jalinda. "We both kept advancing and we knew we had made the Finals, so we knew we had a shot at that money. "
Jalinda's parents, David and Janell Whitt, as well as her daughter, Tiffany, were at the show and it was the first time that her father had ever seen her show – so Jalinda felt this was the ultimate show for them to attend. It was also a memorable event because her daughter had just found out she was pregnant with Rick and Jalinda's first grandchild. "I told my Dad I would love to try and buy Tomcat Chex, but he will bring more money then we can afford, and his response was, 'Well, let's just pray about it. If it's God's will, it will happen.'
"The sale was held before the Finals but at that point, we knew that we had won the Incentive part of the Gelding purse, which was about $25,000. I said, 'OK, Dad, if we bid on this colt, the highest we can go is $25,000. We know we have that much money.'
"When the auction of Tomcat Chex started, it kept going really fast – everyone was bidding all over the place. We never even had a chance to bid. The bid was already up to $20,000 and then it stopped. They gave Phil Rapp the microphone and he was talking about how he was going to show a High Brow Cat that year at the NCHA Futurity. He was pumping up the High Brow Cats, saying, 'I really think they're going to be great horses.'
"While he was talking, my husband got the attention of the ring man who was standing down below us. He told him that he wanted in on the bid. As soon as he handed the microphone back to the auctioneer, he gave our bid to the auctioneer. There was about a 30-second lull – it wasn't very long – and the auctioneer hit the gavel on the podium and said 'sold.' Then he pointed right at us. Our hearts jumped with joy…we couldn't believe it happened so quick. I think the auctioneer could have gotten more money because people would have jumped right back in there. But that's what I mean, it was totally "God's will."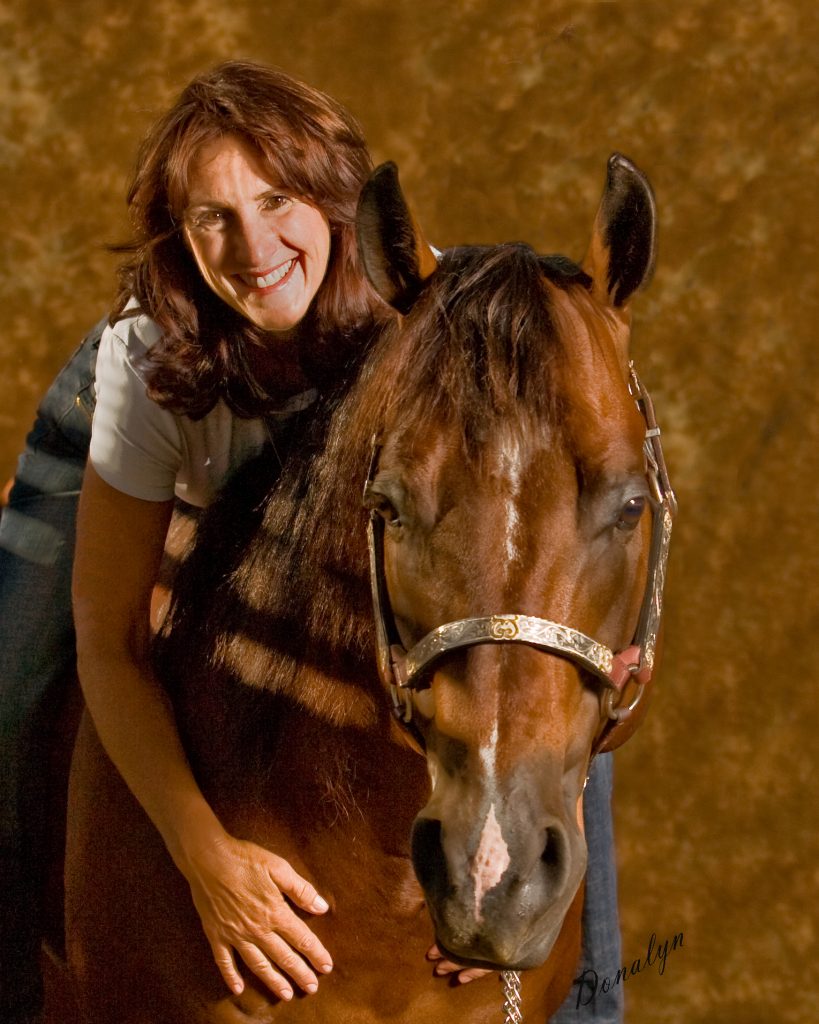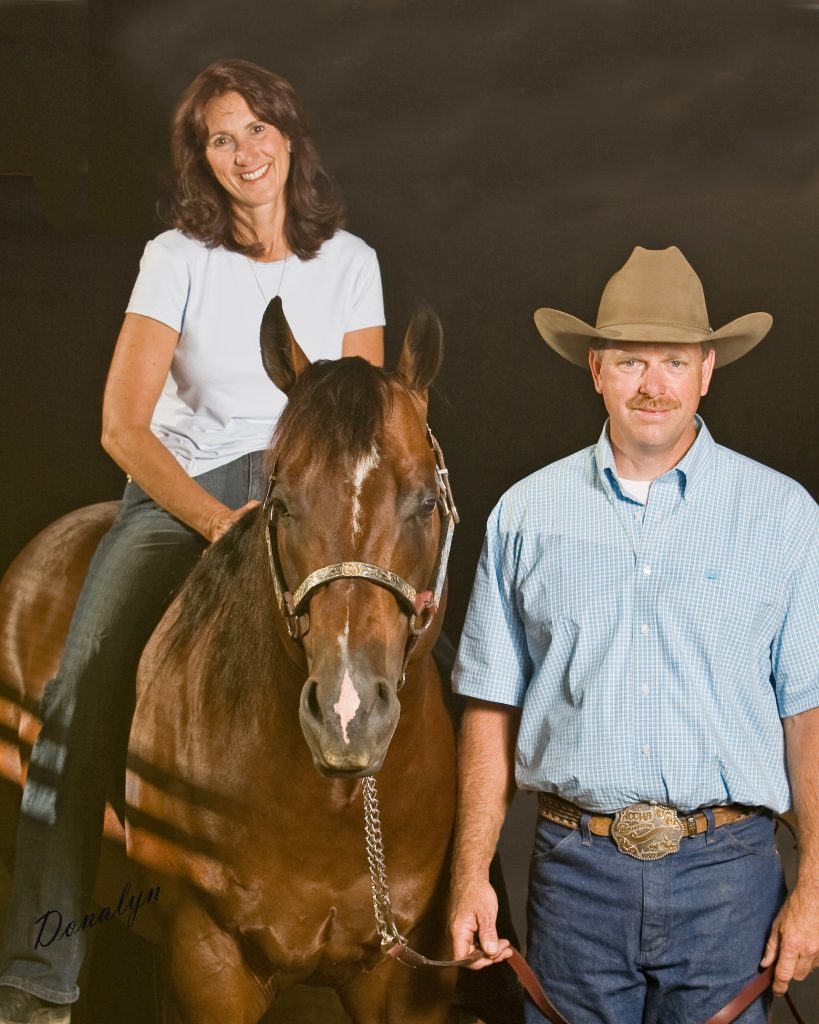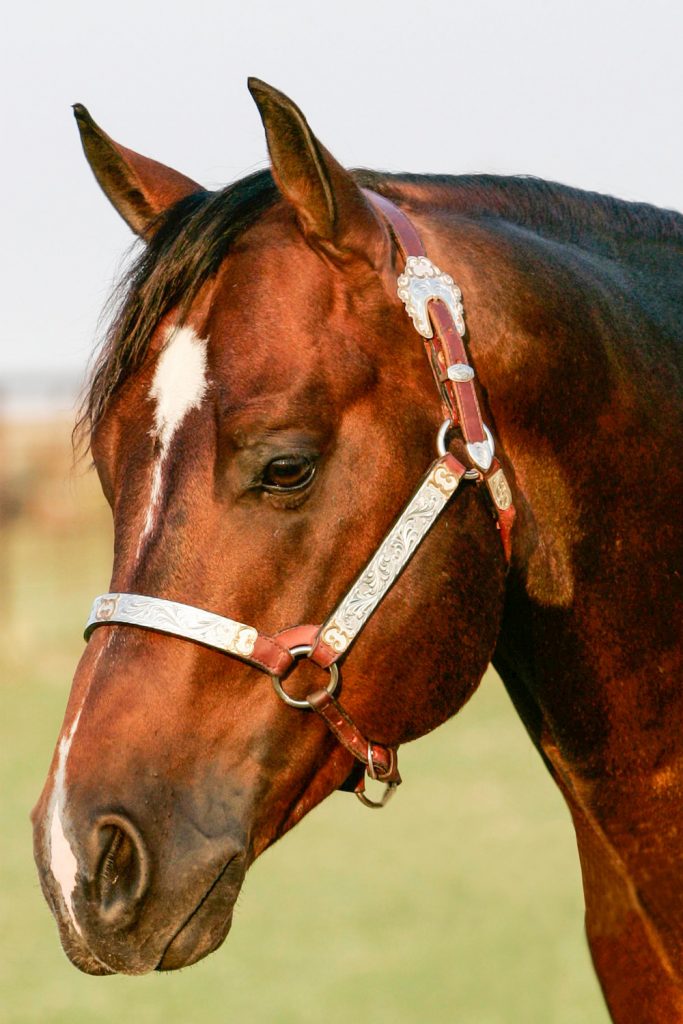 I bought 2 Tomcat fillies from a very good friend of mine, Jodi Elliott. I have bought & bred over 40 horses from her and these 2 are special. The black yearling filly I named Kissinme A Tomcat. The 2 year old will become my personal horse. I never reach out but these 2 are special to me. Your stallion did well! When Jodi told me I needed to own those 2. I bought without hesitation.
Ted Strugar
By the way Just want to let you know that in 35 yrs of sending mares out I have never got them back looking so good .. Thanks
Jim Leaverton
Amazing Grace Ranch is great to work with and the semen is always excellent!
Tammye Hutton – Hilldale Farm – Brashear, Texas
As a reproductive veterinarian, I want to be sure any mare owner considering Tomcat Chex knows just how fertile he is. I bred my own mare to him and she ovulated a day late. This means the semen was 3 days old when she ovulated. I checked Lucy is in foal today! Awesome fertility on this guy! Thank you, Jalinda! Outstanding babies and OUTSTANDING customer service!!!
Nichole Lynn – Reproductive Veterinarian
Amazing Grace Ranch is truly amazing!! And I have an amazing Tomcat Chex Gelding to prove it.
Pam Heier – Ione, CA
In 2011, I purchased my first Tomcat Chex colt from the SBF yearling sale. What a life changing impulse buy that turned out to be! He was hands down the easiest colt I had ever trained. I was hooked and knew I had to have more. Each TC colt thereafter has proven that the first was no fluke. They are consistently easy natured horses with a strong work ethic.
Justin Jones – Red Bluff, California
I have bred several of my mares over the past years to Tomcat Chex and am so pleased with the personal attention I get from Jalinda and the Amazing Grace Ranch! Last season, I called late in the afternoon frantic as my vet said the mare needed to be inseminated the next day. I called Jalinda and she dropped everything to get me that shipment. My mare got pregnant on the first try!
Jill Lasley Pierre – Los Molinos, California
We have two Tomcat Chex daughters and are extremely pleased with their minds and athletic ability. Tommy Girl qualified for the AQHA World Show at the first show we took her to and had since earned her Superior in Jr heeling. My brother thinks her sister will be better. The maternal side of Tomcat Chex is unmatched by any sire available today.
Ryan Sellers – Sellers Ranch – North Platte Nebraska
I have had the opportunity to work with Jalinda Covey and Tomcat Chex along with his offspring. I cannot say enough about their program. Tomcat Chex stamps his babies with the unique ability to want to please and perform in and out of the show pen in all disciplines. It is a pleasure to train them.
Ryan Dobson – Ryan Dobson Cutting Horses – Woodland, CA
I took Hoss to a ranch riding clinic today. He did fabulous! Jalinda you did such an amazing job with this horse. He is so well-rounded. Anything I ask him to do he will. He was leading the way through all the obstacles today, taking the frightened horses through the water, going over bridges and under parachutes. He just is amazing. I was so proud of him. I could pick up the rain jackets or bags of cans and he just let me. I drug rocks, I carried Easter baskets, I opened mailboxes, he is the best horse I have ever owned opening and shutting gates.he was the star of the show. Then in the afternoon we did the different patterns for the ranch riding competitions. Again, he did everything I ask of him. What an amazing horse he is. I am blessed beyond words. Two years and he still makes me cry with joy. I am so excited about him. I love that he drops his head into my arms and he lets me kiss his ears and whisper in them. He holds perfectly still and all his attention is on what I'm saying. I think he knows that I love him dearly.
Raelynn Rea – Tomcats Chick Magnet by Tomcat Chex